What Traffic Converts Best for Your Online Business?
Tuesday, February 7th, 2017 at 2:46 am
What Traffic Converts Best for Your Online Business?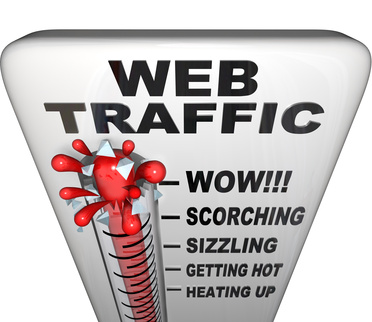 This post is going to be going over the old age question of 'what traffic sources convert best or give the best results' for an online business like National Wealth Center…..or any type of online network marketing business or affiliate marketing opportunity.
I get asked this question alot, and I teach all of my members over and over just about every traffic method you can imagine through my training site for my National Wealth Center members (www.idwithjames.com).
I will be discussing my personal results with different traffic methods and discussing their effectiveness, both free and paid to really help everyone who may come across and read this post.
So What is the Best Traffic Sources for Your Online Business that Converts the Best?
The best traffic that has converted for my National Wealth Center business or any type of product online is in this order:
 High Quality Solo Ads — this is a must for any online network marketer, high quality solo ads are the lifeblood of getting traffic/prospects that are already interested in an online business opportunity…to your opportunity and are looking already for what you are offering. 

Combining a high converting sales funnel with solo ads will allow you to dominate your opportunity over and over and there is NO shortage of solo ads to find online to pay for and run your offer through!

SEM (Search Engine Traffic) — while you cannot hardly ever run an online business opportunity through google adwords…you can get alot of great quality traffic from both bing and yahoo search engines when you know how to use relevant keywords to target traffic to your opportunity.  You can also get these clicks for next to nothing when you master this strategy!
YouTube — Video marketing is HUGE for online network marketing.  People are looking for someone to join in any online opportunity and when you make videos as a real life person, people respond to this in a huge way!  In fact if you do just this one FREE strategy you could make a full time income just from people responding to your videos and joining your opportunity!
SEO (Search Engine Optimization) — This is more of an advanced strategy and not entirely necessary for everyone, but I've always had huge results from having a great site with great original content that ranks high in search engines.  This is a great free strategy that pulls in tons of leads and signups into your opportunity!
Now that is just a few examples of traffic that has worked well for me and there is really limitless amounts of traffic you can get to your opportunity, but these are few examples that have really worked in a huge way for me personally!
So What is the Truth About Online Traffic?
There is also a truth about any type of online traffic that you need to be aware of and this will also really help everybody…
Traffic is not created equal and results will ALWAYS vary!  It's just not realistic that if you buy 100 clicks from a solo ad purchase means you are going to get 100 signups into your opportunity or 100 sales to your product….that is NOT how this online marketing industry works!
Continually marketing your opportunity through several different methods and testing and testing and getting better with your sales funnel or whatever you are presenting to your traffic (no matter what source) is a surefire route to online marketing success.
I could run a solo ad for 100 clicks and have incredible amazing results, turn around the next couple of weeks and do the exact same ad and solo and get mixed results, please understand that with all types of online traffic.   Consistency is everything within online marketing as well as everything in life.
If you are looking into a great opportunity and need a mentor to guide and teach you step by step through every kind of online traffic source, then go ahead and click the 'Register Now' button below…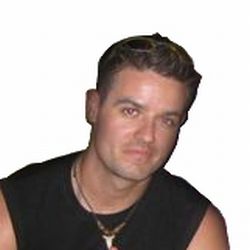 James Matthews
662.750.1029
IDwithJames@gmail.com
www.TheNationalWealthCenterReview.com

Tagged with: best traffic for national wealth center • national wealth center • nwc • traffic
Filed under: Business • National Wealth Center • National Wealth Center Business • National Wealth Center Marketing • National Wealth Center Review • National Wealth Center Sales • National Wealth Center Scam • National Wealth Center Success
Like this post? Subscribe to my RSS feed and get loads more!