Tuesday, March 22nd, 2016 at 6:13 am
National Wealth Center Travel – Orlando & Destin Florida Trip!
Last week I posted on this site about the Amazing National Wealth Center My Travel Deals details, so I decided to be an action taker and actually take part in one of these travel deals!
So this post is going to be sharing a small glimpse into our spur of the moment trip we took in a montage video.  I also am learning a new video and picture editor so the final results is not near good enough as it should be until I really learn the software 😉

Here is our Florida vacation made possible by National Wealth Center:
While I did end up taking a considerable number of photos and videos, I really wanted to enjoy the time as much as possible and leave my phone off or at the resort, as I think too many people in society live their lives through their smartphones and social media, but that is the subject of another post altogether 😉
How Often Can National Wealth Center Members Use the My Travel Deals Travel Savings Deals?
National Wealth Center members can use any of the huge savings within 'My Travel Deals' at anytime they wish.  Whether it be the hotel savings, the huge discounts on cruises, or the incredible savings with the 'off season steals' where you can get weekly stays in high quality hotels and resorts for next to nothing…National Wealth Center members can take advantage of these amazing deals anytime they wish.
What's great about being a successful internet marketer or within the network marketing industry, you have the time freedom to travel anytime you wish since you don't have a dreadful job to report to each and everyday taking your time and effort making someone else rich.
I myself personally usually take at least 1 vacation a month, not a year like most everyone else does.  I've personally been to 8 countries internationally and have been to every state in the greatest country in the world the United States as well here at home.
My girlfriend had her spring break from classes so was the perfect opportunity to take part to a trip to Florida 😉
How Can You Take Once a Month Vacations Like I Do?
Well first of all you need to make your mind up to create a business and income for yourself with the National Wealth Center program.
Secondly you need to create a mindset where you are going to be successful at building your business and create for yourself a life of freedom and without limits.
Thirdly, and most importantly, you need to click the 'Register Now' button below and you will be receiving a Welcome Email from myself to get you into training and start accessing these amazing travel deals yourself…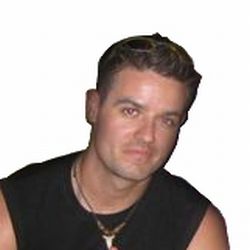 James Matthews
662.750.1029
IDwithJames@gmail.com
www.TheNationalWealthCenterReview.com