Tuesday, June 6th, 2017 at 5:48 am
Affiliate Bootcamp Review – Is Russell Brunson's Free Training Any Good?
First things first, watch my video review first to really get a feel and understanding of 'Affiliate Bootcamp':
I recently came across this free affiliate marketing training called 'Affiliate Bootcamp' that claimed you can have '100 days to financial freedom' by going through the free course…
Sounded very interesting so decided to really check it out in detail…and thought it would be a great idea to share my experience through this site with everyone out there for an honest review.
I personally have been doing affiliate marketing for 5 years now, with products and through National Wealth Center you can see through my site here, I love the business model so any type of free training I can share and help others I am more than willing to do that.
What I'm going to do in this post is break down the training program and go through the details and features of the training…
So Who Created Affiliate Bootcamp?
Affiliate Bootcamp was created by Russell Brunson, who is an incredibly successful online entrepreneur, he has created a very famous enterprise called 'ClickFunnels' which is a sales funnel building company and resource for internet marketers.
'Affiliate Bootcamp' was created to be a complete training course for ClickFunnel affiliates to sell ClickFunnel products and services…and they even have a car bonus plan for affiliates who produce great results with the training:
This is a great idea because it trains clickfunnel affiliates to really market clickfunnel products and services in a very effective way, training it's distributor base to really swell the marketplace with clickfunnel products…
But here is the real cool part about this free 'Affiliate Bootcamp' training…you can apply this training to ANY type of product online and get amazing results!
Go through the training and you will have a skillset from top affiliates who train you on every possible aspect of affiliate marketing the right way…I honestly have never seen this type of detailed effective training in any paid affiliate marketing product…and it is my personal opinion that this FREE training can show anyone how to be a 'super affiliate' if they take action and follow the training course.
So Does Affiliate Bootcamp Really Work?
My honest opinion of whether Affiliate Bootcamp works or not is that if you follow the program completely and study and apply each days trainings…you will indeed become a super affiliate…
The main problem with any training course, whether paid or free like the Affiliate Bootcamp training course, is that some people do not take directions exactly or follow the steps exactly….and this is what causes failure among some people who choose to complicate things or make them more difficult than just following the steps
Russell Brunson has put together an amazing free course, and if you are at all interested in really learning affiliate marketing and how to do affiliate marketing very effectively, then just click the button below…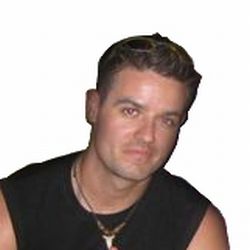 James Matthews
662.750.1029
IDwithJames@gmail.com
www.TheNationalWealthCenterReview.com