Wednesday, December 6th, 2017 at 9:19 am
What Levels Should You Join in National Wealth Center?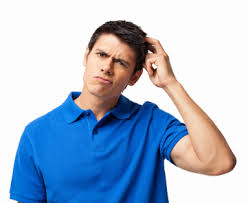 I get asked this question often about National Wealth Center so wanted to take the time to write a post to really explain what levels someone would want to join with the NWC opportunity…
What is unique about the National Wealth Center opportunity is that the program has something for everybody – low monthly cost levels and also very high ticket 1 time product purchases…so there is really no excuse for anyone not to get started, especially with the $25 monthly level that ANYONE can do if they are really serious about getting involved with an opportunity to change their lives.
This post I'll be really breaking down on how to make the right decision on what levels to join to maximize your profits and what levels would benefit the most in my opinion.
So Just What are the Levels Someone Could Join in National Wealth Center?
National Wealth Center product levels can be broken down into 2 different overall type of levels to join:
Monthly levels – National Wealth Center has 3 monthly levels where each member pays a monthly fee to access the products contained within these levels, they are as follows:
1.  The Basic Self Development $25 level features Self Development Products for Mindset and Success Development.  We offer powerful self development through our robust audio library. Think of self development as an investment in yourself. If you put one hundred dollars in the bank each month starting when you are twenty you can be a millionaire when you retire. Personal development works exactly the same way. Investing a small amount of your own time, money and energy into yourself will give its return in terms of more courage, self-discipline and a better life. Pursuing personal development is one of the most important things you can decide to do in your life.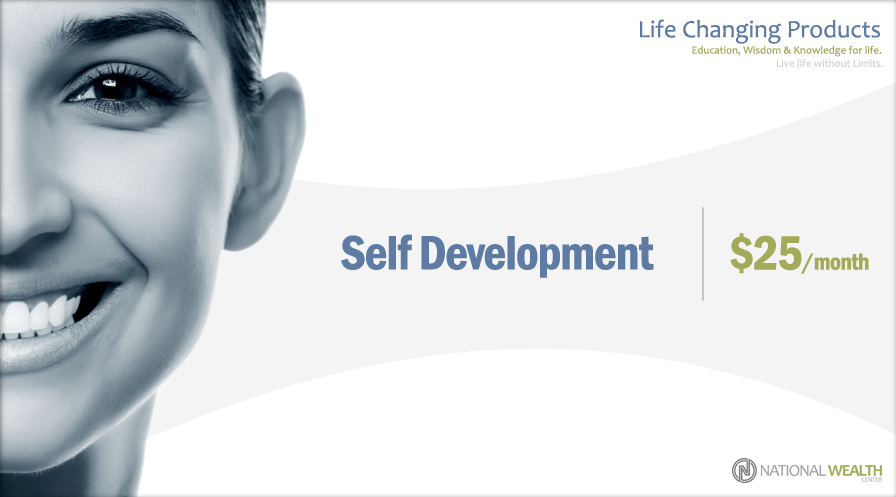 2.  The Fitness Advantage $50 Level features tons of products relating to Fitness and Health.  Don't you want to feel better, look better, and have more energy? Of course you do! Why is it that obesity is the number one health risk facing our country? Over 200 million Americans are over weight or obese! Fitness Advantage, helps people to achieve their goals and enjoy a healthy, fulfilling life! For many entrepreneurs, it's easy to ignore the warning signs that you're unhealthy-much less take notice if your business isn't well. On the inside of Fitness Advantage you will receive life essential complete fitness and lifestyle healthy meals plans, workout plans, fitness empowerment and motivation to help you in your health journey.

3.  The Digital Entrepreneur $100 Level features tons of informational products focused on Digital Marketing, Affiliate Marketing, and Everything towards Having an Online Business.  The Internet has turned our existence upside down. Billions of dollars is being spent online everyday, isn't it time you get a piece of that pie? Ever wondered what it would be like to add another stream of revenue to your financial picture using the Internet? from e-books, audios, videos, affiliate programs, membership sites and more, thousands of people around the globe have learned how to leverage the power of the Internet and generate the income necessary to create a better life. Now, it's your turn!


1 Time Product Levels – National Wealth Center also has 1 time (these are NOT monthly) product purchases where members get access and they are as follows:
1.  The Relationship Edge ($250)
Healthy relationships are essential to lead lives of impact and influence. Unhealthy relationships negatively affect an individuals quality of life. Inside of Relationship Edge you'll learn how to shift your operating system and get the training you need to reinvent and elevate your understanding and performance today. Our instructors are passionate about relationships and exceptionally relevant. Get the edge on relationships with our Relationship Edge Course and Content.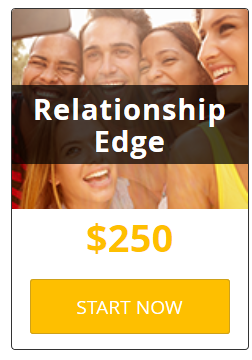 2.  The Wealth Advantage ($1000)
Countless numbers of people who have established a financially-secure future have chosen to invest in the forex market or buy and sell real estate. Wealth Advantage is like video training ON DEMAND providing the advantage you need in the forex, stock market, and real estate arena. Experience top notch training via the Wealth Advantage e-book library, browse topics such as House Flipping Basics, Home Business Taxes, Best Investment Ideas and so much more. You'll also gain access to advanced trading strategies and learn how you can benefit from market trends and fluctuations. Lastly, you'll receive various money making and saving strategies as well as over 15 Traffic generation video training modules.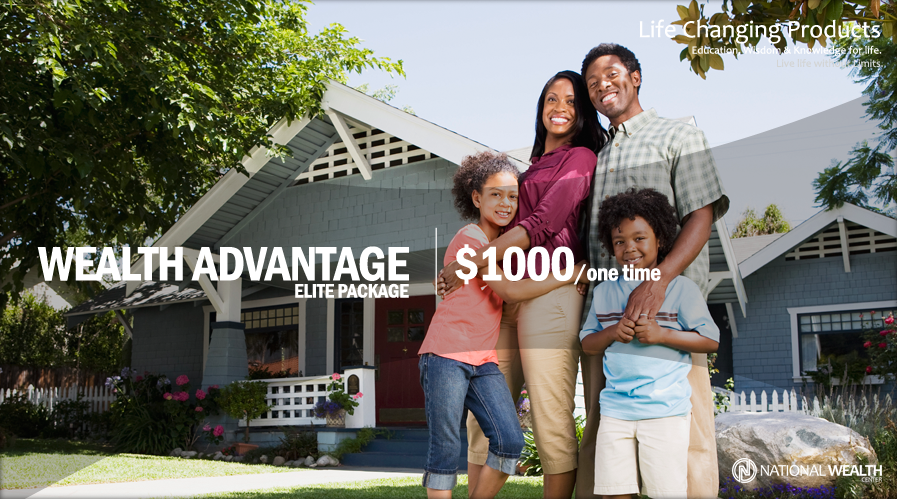 3.  The Network Marketing Success ($3500)
Whether you're a newbie or a veteran in the network marketing arena, our Network Marketing Edge package will teach you from A-Z how to achieve massive success on and offline in the network marketing industry. Discover the mindset of a millionaire, learn the mastery of list building, prospecting, post card marketing, email marketing, lead generation, webinars and so much more. Network Marketing Edge is loaded with hours of industry leading authentic audio and video training. Our CEO, Peter Wolfing and a few hand-picked NWC leaders collectively offer their over 75 years of experience in the industry. They literally pull back the curtains of the network marketing arena and expose everything you'll need to get you through the no's, help you push past the ones who quit and serve as a powerful source of motivation and empowerment in your journey as a network marketer.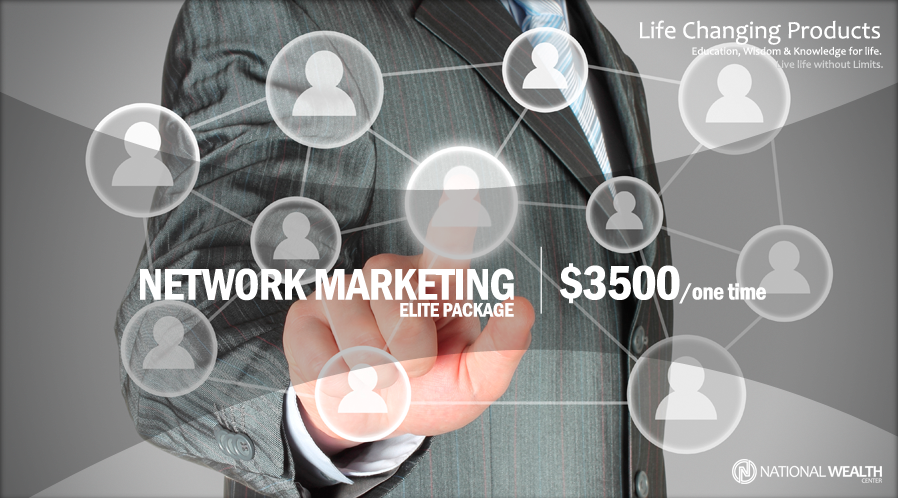 So What Levels in National Wealth Center Should You Join?
What I would honestly recommend anyone looking into National Wealth Center is to first and foremost join whatever levels they can join….if you can join only the $25 monthly level…then join just the $25 level….if you can join every level in the program…then join every level in the program to really prepare yourself for huge 100% commissions
The most important point that needs to be made is the YOU HAVE TO BE JOINED AND ACTIVE (PAID) ON A LEVEL TO BE ABLE TO REFER SOMEONE ON THAT LEVEL AND PAID 100% COMMISSION ON THAT LEVEL…
Most members join all 3 monthly levels…to really maximize their monthly income with the program when referring others into the program, and then later join whatever 1 time product levels they can to really maximize huge commissions on the $250, $1000, $3500 levels.
In sponsoring over 2,000 members I can say most everyone joins the monthly levels in National Wealth Center because everyone wants huge monthly commissions coming in every month!
Ready to start getting tons of monthly 100% commissions coming in?  If so click the 'Register Now' button below and follow the steps and join the opportunity and you will be getting exclusive Training Site Access…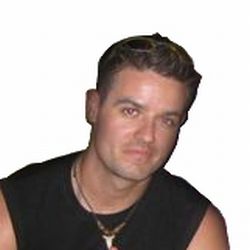 James Matthews
662.750.1029
IDwithJames@gmail.com
www.TheNationalWealthCenterReview.com