Thursday, July 2nd, 2015 at 6:30 am
National Wealth Center Orlando Event in July 9th-12th!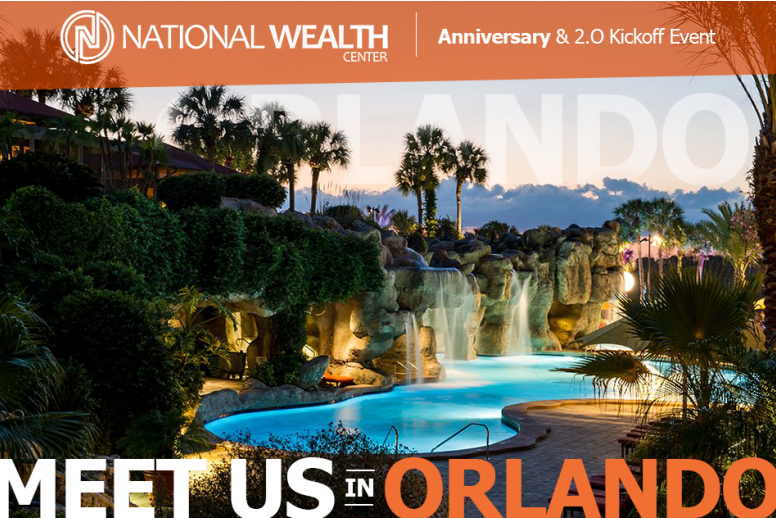 If you haven't heard already National Wealth Center is having a big event on July 9th-12th for the 1 year anniversary and for the National Wealth Center 2.0 kickoff where many amazing new features and company design is being added into the program.
This will be a huge event for National Wealth Center leaders and members to meet and go over all the new enhancements and just have a great time overall!  If you are not scheduled to go yet and are in the opportunity I highly recommend you going and taking part in all the fun and excitement for the July 9-12th dates.
What is the National Wealth Center Orlando Event Schedule?
As stated by the company on the National Wealth Center blog, the dates and events are as follows for each day:
JULY 9th
7-9 PM Casual Meet & Greet
July 10th
8:30-9 Sign in
9 – 9:15 Orientation
9:15-10:30 NWC Business Overview Marcus Taylor & Peter Wolfing
9:30-9:45 Break
9:45-11 Speaker Bill Constain "The Power Of Belief"
11-11:15 Break
11:15-12:00 Speaker Peter Wolfing "Master recruiting class"
12:00-1:30 Lunch
1:30-3 PM Speaker Shogun Rivera "Kill fear in 20 seconds"
3-3:15 Break
3:15-5 pm Speaker Peter Wolfing NWC Compensation plan mechanics & how to use them to recruit"
July 11th
8:30-9 Sign in
9 – 10:30 Speaker Marcus Taylor "Personal & Business" Peak Performance
10:30-10:45 Break
10:45-11:30 Speaker NWC Products & Benefits in detail
11-11:15 Break
11:15-12:00 Speaker Brandon Frye "Taking charge of your success"
12:00-1:30 Lunch
1:30-3 PM Summary Marcus Taylor & Peter Wolfing
Speakers confirmed Shogun Rivera, Bernardo Rodriguez, Bill Constain, Trisha Smith (tentative)
July 12
Golf with CEO
As you can see there are tons of activities and great members giving some great knowledge and insight on building your National Wealth Center business and overall business and personal development.  You will definitely be taking away alot of motivation and insight on becoming a great marketer after attending this event!
Will James Matthews Be at the Orlando National Wealth Center Event?
I unfortunately won't be at this event due to some personal traveling I had scheduled several months ago.  I do however recommend anyone reading this post to be there if at all possible as there will be some very detailed trainings on the new National Wealth Center 2.0 updates and more importantly just great motivation from all the great speakers lined up for the event.
Also if you are reading this post and are not in the opportunity, make the great decision and click the 'Register Now' below and join the hottest most profitable online opportunity on the planet…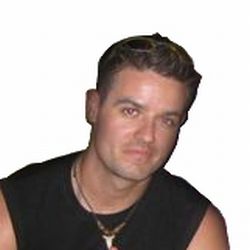 James Matthews
662.750.1029
IDwithJames@gmail.com
www.TheNationalWealthCenterReview.com