The 95% Failure Rate in Online Network Marketing…
Wednesday, August 6th, 2014 at 6:10 am
The 95% Failure Rate in Internet & Network Marketing…
When I first got started and building an online business, I always heard of something called the "95% failure rate in online marketing" and I found it to be quite discouraging to be honest. Do this many people who start a business actually fail? In my experience in the past 9 months marketing the online business National Wealth Center I will give you my honest experiences and thoughts on this topic, but first watch this video as it will help you understand better about what I am discussing:
Do 95% of the People Who Start an Online Business Really Fail?
I would say that 95% is close but not entirely accurate completely. What this figure refers to is all the people overall who start any kind of business online, whether it be e-commerce, network marketing business marketed online, traditional business marketed online, or affiliate marketing business like National Wealth Center. If you put all of the people together who have attempted to start an online business WITHOUT any direction, help, or guidance on how to grow their business, then yes the failure rate is going to be through the roof due to the frustration from each person taking their business online.
However, it is my firm belief that anyone, regardless of alot of experience can build a business like National Wealth Center due to the ease and simplicity of the business itself. If you were to start a giant e-commerce website from scratch then is going to take a huge amount of time and frustration on your part due to the complexity of the nature of this type of startup.
National Wealth Center is incredibly easy to promote due to the universal product line, super simple compensation plan, and it's just downright easy for people to understand and 'get it'. This is why the system is so attractive and popular 4 years strong and why I am having days of 20-30 signups in a single day, the program just plain works and will always work. If someone can't understand that $25 gets them access to a product line worth thousands and they can build a super profitable business at the same time, then you need to check their pulse!
How Can I Avoid the 95% Failure Rate and Be A Success?
Starting out it's VERY important to get involved with a program that is simple, easy, and not complicated to promote to others. National Wealth Center is so simple you can talk about the program to people in your living room before you take the program online in a huge way like I do. National Wealth Center is a huge stepping stone and where most successful marketers like myself got started because the system just flat out works like crazy and is incredibly easy to build an income, when you know how to market effectively (very important).
If your looking to be one of the 5% elite who makes tons of money while everyone else is scratching their head, then you need someone who has had success and is having success everyday to show you EXACTLY what they are doing. Lucky for you you've seen this post and I am the person that is going to show EXACTLY what I do on my private training site.
Just hit the 'Register Now' button below and Get Started Already…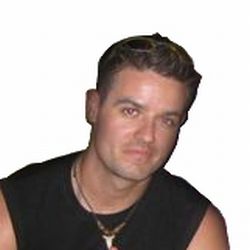 James Matthews
662.750.1029
IDwithJames@gmail.com
www.TheNationalWealthCenterReview.com

Tagged with: failure • internet marketing • network marketing
Filed under: National Wealth Center • National Wealth Center Success
Like this post? Subscribe to my RSS feed and get loads more!