National Wealth Center Car Bonus!
Wednesday, January 20th, 2016 at 7:46 am
National Wealth Center Car Bonus – 100% Commissions Truck Bonus!
Well it's nice to walk into a car dealership and pay for something outright and in this post I am showing everyone my brand new 2016 Chevrolet Colorado Z71 model:
As you can see from the video, when you have a great program like National Wealth Center with 100% commissions you can have any type of 'bonus' you want to!
I'm going to make a very good point about business compensation plans within this post as well everyone needs to know and understand if you are looking into getting involved in the industry.
How Does The National Wealth Center Company Give A Car Bonus?
In traditional MLM programs and opportunities, you most often have ranks that have some type of 'car bonus' or other incentive for distributors who produce alot of volume for the company's product being sold.
Back when I first got started within network marketing, I joined a very successful traditional MLM weight loss company.  With this company I hit the rank of 'regional director' which also had a car bonus where distributors earned an extra $300-600 a month to pay for a car.
While that sounds great and all, what you have to understand about that company is the company produced a physical weight loss product.  With any type of physical product that has to be shipped and managed and all the usual type of MLM structure, the commissions on sales of the product were very very low, by low I mean 10-20% commissions on each sale.
What this means is that if I sold $50 weight loss product with this company, I made $5 commissions…
Despite this I moved over $30,000 in volume my first month with over 20 distributors across 3 states and did get that 'car bonus' with the company.
I was clueless about the industry and didn't know any better, but this type of model and commission structure is very low and limiting to the hard work behind selling the product for any distributor.
In BIG contrast and difference to this, the compensation plan behind National Wealth Center gives everyone 100% of the money generated into 100% of the members pockets…!!!
This is absolutely huge and the exact reason how the company is able to give a 'car bonus', 'house bonus', 'boat bonus' or any kind of bonus any National Wealth Center member could ever want because 100% of the commissions generated are ALL YOURS!
If you've never done anything in the network marketing industry, you probably don't understand or appreciate this type of compensation, but rest assured this is absolutely crucial to your success and the compensation plan and commissions are EVERYTHING within the opportunity you are interested in getting involved.
So in recap, National Wealth Center gives any member any type of 'bonus' they could wish for with the 100% commission based Reverse 2 Up Compensation Plan!
So How Do You Get the National Wealth Center Car Bonus?
It's very simple if you want your own National Wealth Center car bonus then just simply get started, following the training and implement the Ultimate National Wealth Center Sales Funnel I have in place for you, and put 100% commissions in YOUR pocket and then buy anything you want and have any type of 'bonus' you can dream of!
If you are ready and are an 'action taker', then just go ahead and click the 'Register Now' button below and start generating 100% commissions for your own very new car or whatever you want…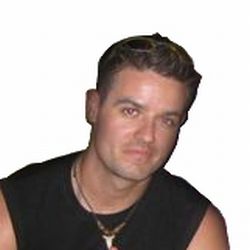 James Matthews
662.750.1029
IDwithJames@gmail.com
www.TheNationalWealthCenterReview.com

Tagged with: bonus • national wealth center • national wealth center car • national wealth center car bonus • national wealth center vehicle
Filed under: Business • National Wealth Center • National Wealth Center Compensation • National Wealth Center Freedom • National Wealth Center Marketing • national wealth center marketing systems • National Wealth Center Review • National Wealth Center Sales • National Wealth Center Success • National Wealth Center Training
Like this post? Subscribe to my RSS feed and get loads more!