National Wealth Center Admin Fee – All You Need to Know!
Tuesday, March 7th, 2017 at 8:19 am
National Wealth Center Admin Fee – All You Need to Know!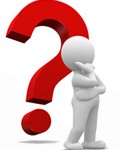 I often get asked about the National Wealth Center admin fee, so much so that I thought it would be a great idea to write a detailed post about this issue to answer everyone's questions about this subject.
In this post I will explain all about the admin fee, from why there is an admin fee and all details of how the admin fee works within the program.
Any legitimate online company that is operating and doing the right thing, will always have some type of admin fee to keep the company running strong, so know that before reading the rest of this post and will explain more about this as well…
So Just What is the National Wealth Center Admin Fee?
National Wealth Center actually has 2 admin fees for members to choose from:
 $9 Admin fee – this is the 'basic' admin fee for the company which has no added features or benefits

 $19 Admin fee – this is the 'premium' admin fee which gives members access to more features which includes a company made marketing system for free for use with the opportunity
That's the 2 admin fees and the difference between them and the benefits of choosing the higher admin fee, if a member chooses to do so.
Personally I do believe having a completely plug in sales system from the company is worth the $19 admin fee, but lots of members do the $9 admin fee and run their own or team sales funnel/systems for the program…it's just a matter of personal choice.
So Why Does National Wealth Center Have an Admin Fee at All?
It's very important to understand first of all of why National Wealth Center does have an admin fee…
If you have any type of business mindset you will understand why any company will have some kind of admin fee, this is because a company has to have some type of revenue coming in to keep the program improving and keep the company running smoothly.
For instance such things as server costs and programming behind any online program costs money…it costs money to pay programmers to implement updates and keep things running smooth for all members into an online program as this is a very complicated process with also the amount of data behind most online programs.
Also these admin fees are used to put in and update the products associated with National Wealth Center which are updated every month as well as all the bonus features associated like the National Savings Center etc…
All of these type of 'behind the scenes' that most don't care about or appreciate do cost money, and that's why any ethical company who is doing the right thing continually improving their program will have some type of admin fee to support the company.
In fact, before National Wealth Center was around the company was known as 'Infinity Downline' which did not have an admin fee whatsoever…and that program did have many server and programming issues as the program was completely non admin fee for members joining…not having an admin fee is NOT a way to sustain an online business….anyone with common sense knows and appreciates this but you would be surprised to people who constantly believe or have problems with a company having an admin fee…and these same people are never successful at any business due to their un-appreciation of how a company actually runs.
So if you are reading this post and finally ready to join a real opportunity that is going to be here now and forever creating a long term income for you the right way, then go ahead and click the 'Register Now' button below…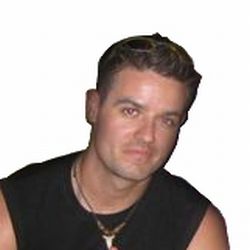 James Matthews
662.750.1029
IDwithJames@gmail.com
www.TheNationalWealthCenterReview.com

Tagged with: 2017 • admin fee • admin fees • national wealth center • national wealth center admin fee • nwc
Filed under: National Wealth Center • National Wealth Center Business • National Wealth Center Review • National Wealth Center Scam • National Wealth Center Success
Like this post? Subscribe to my RSS feed and get loads more!