Internet Domination Training is Now Available to Public!
Wednesday, August 30th, 2017 at 8:21 am
Internet Domination Training is Now Available to Public!

After getting overwhelmed lately about marketers in the industry wanting to get access to my Exclusive Training Site (www.idwithjames.com)…I've now reached the conclusion that I need to open this up to everybody within the online affiliate marketing industry…
If you don't know about Internet Domination Training, then watch this video in depth (purchase levels also explained…see below)
I've reached this decision for this reason and this reason only….and that is to help as many people as possible in this industry REALLY understand what it takes to be successful with an online business.
Now if you are reading this post you most obviously know me from National Wealth Center…but the great thing about my training is that you can apply the training to ANY online marketing opportunity!
The training site has grown into the ultimate online resource for my members and has everything anyone would ever want to know about online marketing explained in depth through video tutorials…
With this training site, marketers within any type of online opportunity will be able to access and ALSO have their downlines and members access the training…making duplication easier than ever before 😉
So How Can Anyone Access Internet Domination Training Site?
Anyone who joins me personally in National Wealth Center gets free access to the Training Site, that is the way everyone who has accessed the training (over 2,000 people at this point…wow) has gotten access to this point…
For people who are not involved with National Wealth Center with me personally, here is how you can gain access with new non NWC member price access and use this Training for all of your members and downline to really dominate your opportunity:
— $50 basic Training Level – this is basic monthly membership level to the training which gives access to all training modules EXCEPT the Direct Members Lessons & the Direct Members Vault
— $100 All Access Training Level – this is the ALL Access monthly membership level that gives access to ALL of the training…Direct Members Lessons & Direct Members Vault ARE included within this training level…Direct Members Lesson are usually most often updated each and every week and this is an in depth 'look over the shoulder' of myself at my laptop going REALLY in depth into affiliate marketing concepts!
— $300 One Time Payment Level – this is for serious marketers who want to pay a 1 time payment to have a LIFETIME access to the training….this includes ALL updates, ALL training modules, ALL Direct Members Lessons & Direct Members Vault Lessons
These different pricing options give everyone the ability to access and benefit from the training, no matter what budget they may be on.  I've made the pricing options incredibly affordable for anyone to have the ability to access and train their members and downlines for complete domination of their online opportunity…and that is what this Training Site is made for
Ready to Get Access to Internet Domination?
To get access to the training site, all you need to is click the button below to go to the signup and payment access page, once there you can pick the payment option that suits you.
After that you will be getting personalized access and login sent to your email, and will have direct support from myself as well as a member within the training site…it is my intention that this Training helps you as much as possible in your Marketing Efforts!
To YOUR Success,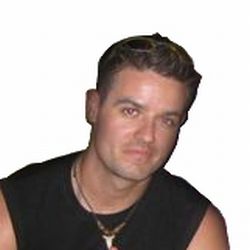 James Matthews
662.750.1029
IDwithJames@gmail.com
www.TheNationalWealthCenterReview.com

Tagged with: internet domination • internet marketing training • marketing training • network marketing training • training
Filed under: Affiliate Marketing • affiliate marketing training • Internet Domination • National Wealth Center • Training
Like this post? Subscribe to my RSS feed and get loads more!