New National Wealth Center 6 Month Member Policy
Wednesday, October 21st, 2015 at 5:13 am
New National Wealth Center 6 Month Member Policy & Terms
In a recent update by the National Wealth Center Company, new terms have been set in place concerning memberships within the opportunity.
Unfortunately at times within this industry stricter regulations have to be set forth to protect a company and the membership.
In this post I will be discussing the new terms and policies set forth by the National Wealth Center company and terms.
What is the New National Wealth Center 6 Month Policy Mean Exactly?
The new National Wealth Center 6 month policy means this:
– When a new member comes into the opportunity under a sponsor, then that member cannot change sponsors within the opportunity for 6 months
This is set in place to further prevent and protect members who are building a business with the opportunity and to prevent and withhold other members from trying to persuade others in other groups to join them.
The opportunity recently has had trouble with some members and particularly a group (I won't mention within this post) who have not conducted themselves in the right manner and who were causing those of us who are legitimate and honest marketers problems within the opportunity.
The 6 month membership will also help builders within the opportunity in retention and keeping their memberships they do enroll and sponsor.
What Is My Personal Opinion on the New National Wealth Center Member Policy?
I can see two sides to this new term set in place for National Wealth Center members.
On one hand I see the need to protect memberships for a prolong period of time and will help new members understand the need for commitment and putting in work to their National Wealth Center business.
On the other hand I can also see how a new member may have mistakenly got involved or enrolled into a very low quality 'system' that did not give any results as unfortunately these types of things are rampant in the industry.
Preventing members from changing from a shady sponsor or 'system' to something actually legitimate can be detrimental in my opinion as well.
What do you think?  Leave a comment below and let me know your thoughts…
And if you are not a National Wealth Center member yet and are looking into the opportunity and want to know how to dominate just like I do, then go ahead and click the 'Register Now' button below…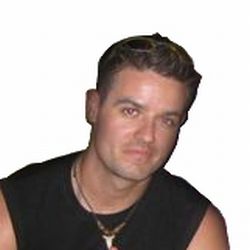 James Matthews
662.750.1029
IDwithJames@gmail.com
www.TheNationalWealthCenterReview.com

Tagged with: national wealth center • national wealth center 6 month member policy • national wealth center update policy
Filed under: National Wealth Center • National Wealth Center Business • National Wealth Center Levels • National Wealth Center Marketing • national wealth center marketing systems • National Wealth Center Questions • National Wealth Center Review • National Wealth Center Support • National Wealth Center Updates
Like this post? Subscribe to my RSS feed and get loads more!