National Wealth Center Admin Fee Changes!
Wednesday, June 1st, 2016 at 5:44 am
National Wealth Center Admin  Fee Changes!

National Wealth Center just announced new admin fee changes in May of 2016 for the National Wealth Center program!  In an effort to really listen and adhere to members feedback, the company has made changes to the $19.95 admin fee that has been effective for quite some time in the company for members admin fees every month to access and use the program.
What I will do in this post is go over exactly what the company has stated within the company email to each member, so you will know you are getting the correct information straight from the source.
So What Are the New National Wealth Center Admin Fee Changes?
As reported straight from the company, here are the exact details:
National Wealth Center brings back $9.95 admin fee. It's live now.
We now have a Basic $9.95 monthly admin fee  and Premium $19.95 monthly.
Existing members are already a Premium Membership.
Basic Membership offers the basic nuts-and-bolts to get you rolling plus NSC (usage only) and you can do business at the residual business centers only.
Premium Membership offers everything including, our new Survey capture page, NWC Core, Vehicle Advantage, able to sell the one-time product business centers, usage of NSC (National Savings Center) and a free $20 Premium membership in NationalSavingsCenter.com which is the best value by far.
No program can offer what National Wealth Center can with a flat-rate admin fee and 100% direct commissions on seven business centers from $25-$7500.
So in summary the company now offers a very inexpensive $9 admin fee with a more value $19 if members choose to have that admin fee if wanting to upgrade to get the full value.
What is My Personal Thoughts on the New Admin Fee Changes?
I think this is a great change to include those interested in the National Wealth Center program that would have hesitation paying the $19 admin fee in addition to the monthly $25, $50, $100 monthly product levels.
The $9 admin fee is very unique in the world of countless online business opportunities, and any time you can be unique and set yourself apart and most importantly allow anyone regardless of finances start in the program with an inexpensive admin fee, then that is a great asset to have and offer out there to prospects.
So if you were a little hesitant of that $19 admin fee and want to get started in the program with the new admin fee, then go ahead and click the 'Register Now' button below…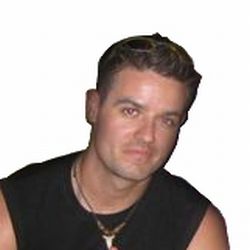 James Matthews
662.750.1029
IDwithJames@gmail.com
www.TheNationalWealthCenterReview.com

Filed under: National Wealth Center • National Wealth Center Business • National Wealth Center Levels • National Wealth Center Review
Like this post? Subscribe to my RSS feed and get loads more!