My Advertising Pays Shutdown – MAPS No Longer in the US
Tuesday, November 17th, 2015 at 7:38 am
My Advertising Pays Shutdown – MAPS No Longer in the US

Recently the My Advertising Pays (MAPS) or (MAP) announced that it is completely shutting down operations in the USA.
I'm sure alot of US affiliates involved with My Advertising Pays are wondering just what the heck happened and what to do next.
Even though this is a site about National Wealth Center, I personally used My Advertising Pays to promote my National Wealth Center business and their advertising really provided alot of leads and into signups into my business.
I was really shocked by the news myself and thought it would be a good idea to write about what actually happened with MAPS (My Advertising Pays) and try to uncover the reasons they decided to pull out of the USA.
So Why did My Advertising Pays (MAPS) shutdown in the USA?
It's very important to realize that My Advertising Pays did not 'shutdown' necessarily but chose to 'shutdown' its operations in the US due to the reasons listed here:
From the My Advertising Pays blog straight from the company, the company made this statement:
"The decision comes on the heels of a declining marketplace in the US for our company. It simply isn't profitable for us to remain engaged there. Over 90% of our business already comes from Europe, while we are catering to the US members by operating in US currency. It doesn't make good business sense to continue operating in a place and expending valuable resources in a market that's steadily declining. We are going to focus on the place where we are wanted and are making huge strides. This is strictly a business decision we've had to make based on the numbers"
From the company statement, it's clear that My Advertising Pays decided to pull out of the US only because it wasn't profitable for the company to remain in operation.
My Advertising Pays (MAPS) will however continue to remain open in just about every other country in the world and continue to operate as planned.
I do feel that this decision did not come lightly also because the owner of MAPS, Mike Deese, is from the United States himself and the US had a huge affiliate base with the company.
So What Really Happened with My Advertising Pays (MAPS) Being Shutdown or Pulling Out of the US?
Getting to know Mike Deese somewhat I do believe that the reasons stated are true by the company.
I also believe this due to the fact that MAPS handled the transition with the utmost integrity, providing settlement payments for all US member or refunds for any advertising purchases made recently as the company announced the news.
There are alot of online businesses that completely shut down or disappear with absolutely NO warning or communication with the affiliate base, but My Advertising Pays did this the RIGHT way by providing settlements and refunds for all US members affected by this decision.
The company was very straightforward and very supportive of assisting all US members with this process and I commend them for doing so.
So if you were a My Advertising Pays affiliate and you are reading this post and thinking "What Should I Do Now?" then I invite you to read about the National Wealth Center opportunity all over this site.
National Wealth Center has the best online business reputation and credibility and has been one of the industry's top producing income opportunities for long term reliable stable income.
Make sure you read the track record of the company and the owner behind the company to fully understand the power and credibility of the program.
If you are looking for an income that has been here long term, and more importantly will be here long term, then go ahead and click the 'Register Now' button below…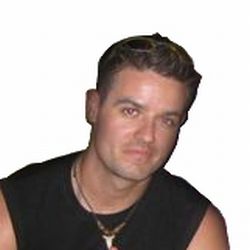 James Matthews
662.750.1029
IDwithJames@gmail.com
www.TheNationalWealthCenterReview.com

Tagged with: map • maps • maps shutdown • my advertising pays • my advertising pays shutdown
Filed under: National Wealth Center
Like this post? Subscribe to my RSS feed and get loads more!