How To Have Huge Success Online in 2017!
Tuesday, January 17th, 2017 at 8:34 am
How To Have Huge Success Online in 2017!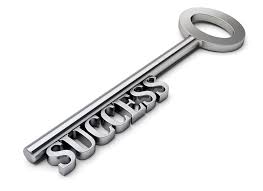 Alot of people ask me all the time how to have big success like I have with the National Wealth Center opportunity, so I wanted to write a post about the reality of success with a home based business vs. all the hype and garbage that you usually hear in this industry…
What I'm going to do is tell everyone in this post EXACTLY what I do day to day to build such a giant business online, if you are struggling in your opportunity or within any type of marketing online, listen up and pay attention because what I say in this post is the absolute TRUTH.
Ready to hear the Truth?  I thought so, here we go…
What I Do Day to Day for Big Success Online in National Wealth Center (This Applies to Any Opportunity/Product Online)
Here is the actual exact truth about what I do on a daily basis to have built a giant business online with National Wealth Center, but this applies to anything you would want to promote online whether an opportunity or a product…but first let me go through what NOT going to give you Huge Success in 2017:
Procrastination – saying that you are going to do something to build your business…but never do it or keep putting it off
Searching for the 'secret' – there is NO SECRET to making sales, building a downline, or having big success for an online business…you will keep searching for this for the rest of your life…STOP looking for the 'secret' and start putting in the WORK
'Systems' – there are literally countless 'systems', 'rotators', etc. etc. etc. that promise you the world and 'guarantee' thousands of dollars but never deliver hardly any…because they are based on the false promise of putting in the work for you without you doing anything…STOP getting suckered by these things, they never work and they never will give you a full-time income

Giving UP – Giving up on yourself, giving up on your opportunity or product when you hit the first stumbling block or obstacle…jumping from opportunity to opportunity without putting in work and effort and learning…this will NEVER give you an ounce of success!
Now that we have that out of the way, here is exactly what I do on a day to day basis for major Success:
Write down 4-5 things each day You Need to do to build your Business – I have a huge office calendar and I write down 4-5 things each day that I need to do to build my business…this can be anything from building and testing capture page, creating a video, running paid traffic to a funnel, etc. but these 4-5 goals GET DONE NO MATTER WHAT!   I bet I am one of the few people online that do this, but my results speak for themselves
WORK:  Understand first of all that no one owes you ANYTHING, if you want big success with any online opportunity….this is no different from any other business out there…those who work the hardest and put in effort and learn how to work their business effectively make the most money…ALWAYS
TRAFFIC & LEAD GENERATION:  If there is 1 piece of advice I could give in this industry then it is this…learn and MASTER driving your OWN Traffic (not ever relying on any system/rotator/etc. to do this for you) and get Better and Better at this process.  Traffic & Leads are the absolute 'lifeblood' for your business and once you master this you are in the top 1% of income earners online!
MAKE A CONNECTION WITH YOUR PROSPECTS – This is basic business and sales fundamentals but if you are not making a connection with your prospect about your business, whether marketing online or offline, then you are dead in the water.  You have to inspire and connect with your prospect about 'why' they need to be involved in your business and what you have to offer…Master this and you are the top 5% of income earners online!
Those are the basis of what I do and how I've been able to retire in a short amount of time with my online opportunity…make notes of these and apply them for Huge Success Now…
Ready for Huge Success in 2017?
So if you are reading this and tired of failing and want real results in 2017 with real training I'm going to show you every step of the way, then go ahead and click the 'Register Now' button below…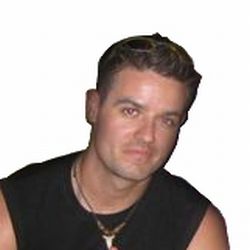 James Matthews
662.750.1029
IDwithJames@gmail.com
www.TheNationalWealthCenterReview.com

Tagged with: 2017 • national wealth center • nwc • online • success
Filed under: National Wealth Center • National Wealth Center Business • National Wealth Center Freedom • National Wealth Center Marketing • national wealth center marketing systems • National Wealth Center News • National Wealth Center Products • National Wealth Center Review • National Wealth Center Sales • National Wealth Center Scam • National Wealth Center Success
Like this post? Subscribe to my RSS feed and get loads more!