How To Be A Massive Failure In National Wealth Center…
Wednesday, August 6th, 2014 at 7:29 am
How To Be A Massive FAILURE In National Wealth Center, or Any Online Business…
Today I'm going to write and tell everyone what it takes to be a massive failure in your online business, whether it's National Wealth Center or any online business. These are the main reasons why people have literally zero success or chance of success of ever making 1 sale or referring 1 person into their business. Pay close attention and take notes, because if your not having success, then it's because of these reasons:
1. You are Spamming
Everyone hates Spam. What is Spam exactly? It's when someone sends you an email trying to get you to buy something you are not even remotely interested in or have any interest in whatsoever. Spamming is the equivalent of door to door salesman intruding on your time with your family, just the online version.
I hate Spam so much I made a video about it, and why it will never work in your marketing in a million years…
2. You are Hiding Behind Your Company's Affiliate Site
If you are using your company affiliate site for National Wealth Center or your online opportunity to market your product or opportunity, you will have little to no success. There are very few exceptions with companies that use really exceptional sales videos, but this is rare. If you are using the same company site that every other affiliate is using, then how does this separate you or make you unique in the marketplace towards prospects?
Understand this concept and you are 95% ahead of the competition hands down!
3. You are relying on 'systems' that don't convert in the first place
Everyone will tell you online that their 'system', whether it be team capture pages, team co-ops, team building, replicated websites etc. work in a huge way and will cause massive signups and you can make huge amounts of money in matter of days.
But the honest reality is that 'systems' do nothing to get signups, they only are the initial lead to any number of people you market to. 'Systems' still involve a massive amount of work with you following up with those leads and convincing them to join, even if they are a real person to begin with or if they are interested whatsoever and not just trying to waste your time.
People only buy from people they know, trust, and like. This is no different online than it is offline. If your 'system' is not personalizing you in the mind of prospects, then expect a giant zero in the referral or sales column.
Sorry to burst your bubble about the hype and lies from these types of 'systems' online, but the sooner you realize the truth, the sooner you can start doing the right thing and making serious money.
So How Do I Stop Being a Failure In National Wealth Center, Online Marketing, or this Industry and Avoid These Pitfalls?
The answer is shockingly simple and easy, but almost no one ever realizes the solution. Are you ready for the answer? Drum Roll please….
It's just about Being An Actual Real Life Person!
Surprised? Most are because most have no idea on how to be an actual person online, or want to be for that matter.
Whatever you do online, you need to be an actual real life person who wants to help as many people as possible have success. That's it.
If you follow this principle, the 3 pitfalls or mistakes I've listed above will never be an issue. Being a real person and educating and explaining your product/opportunity in a relatable, personable manner that adds value to your product/opportunity will guarantee you success each and every time.
Most do not want to make the effort to do this and will continue to hide behind their affiliate or company site hoping to get a referral or sale, being a 'real person' is something most no one will take the time to be or do in this industry of internet/network marketing.
Do this, and you are a leader and you have massive success while others are scratching their heads wondering 'how do they have that much success?'
If your ready to learn the real secrets about being a real person online, recruiting, sponsoring, making massive sales in National Wealth Center or any opportunity or product, then see a preview of my massive training site you get access to when you click the 'Register Now' button below…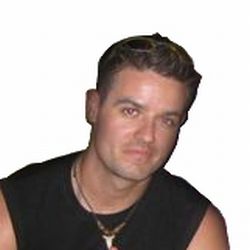 James Matthews
662.750.1029
IDwithJames@gmail.com
www.TheNationalWealthCenterReview.com

Tagged with: failure • how to fail • how to fail at national wealth center
Filed under: National Wealth Center Business • National Wealth Center Review • National Wealth Center Success
Like this post? Subscribe to my RSS feed and get loads more!