GPS Funnel Review – Do Rotators Really Work?
Tuesday, August 4th, 2015 at 7:33 am
GPS Funnel Review – Another Marketing System For National Wealth Center
As one of the top leaders of National Wealth Center I often get asked my opinion on several topics regarding the National Wealth Center opportunity.
Lately there has been a 'surge' of marketing 'systems' for the National Wealth Center program, and while there are always good and bad systems for any opportunity, I feel obligated to do my due diligence to give everyone an honest review who may be looking into these types of 'systems' when looking to get involved with the program.
As a veteran of this industry, I can tell you I have 'seen it all' within the industry and as always will bring you the cold hard honest truth…
So What Exactly is the GPS Funnel System?
GPS Funnel is a marketing system put together to entice prospects into the National Wealth Center opportunity.  I had inquired about who exactly put the GPS Funnel together but I could not get a response on who or how the system was created.
While looking into the GPS Funnel I can clearly see it is a simple 3 page marketing system for NWC members to use but what is unique about this system is that takes part in a 'rotator' to where when a sale/signup occurs by the system, it rotates to another member within the system instead of signing up with any specific person, like most other marketing systems do.  The GPS funnel is also exclusive to a particular group within NWC and not for any members use.
This supposedly gives more incentive to lots of people using this system due to the random nature of the sales being 'rotated' or passed around between the members using the system.  The 'rotator' is also free and has no extra cost from what I understand about this particular system.
This is the unique selling proposition behind the sponsor/group behind the GPS funnel.
So Does the GPS Funnel Work As Intended and Is It Effective?
I'm sure the GPS Funnel works to some degree for the members using the funnel.  But the key word is 'work'.  You only get big results from any marketing by actually putting the 'work' behind whatever system you are a part of.  With that being said, here is my honest opinion of the GPS Funnel, after looking into the entire system divided into both good and bad results…
The Good:
Marketing system is setup and ready to go for any member to use and market with

Videos and copy within the marketing system do a decent job of explaining how the system works

The system is effective to where it will make sales for members if the system is marketed effectively

Rotator within the system is unique and offers members using the ability to generate sales that have no skill of their own

Promotes a sense of community in that members using the 'rotator' system all benefit since sales are rotated
The Bad:
Very high income claims stated within the funnel just for taking part; this is hype and not real income results

Front capture within the system looks very 'spammy' and is not put together well

'Guarantees' within the front capture and within the funnel itself; it is ILLEGAL to put any 'guarantees' for any make money online product or service

Claims within the system create a sense of entitlement for just joining and using the system; this is an outright hype and lie and no one makes huge money in any business venture without putting in work and effort

Copy and claims within the system attract 'something for nothing' types and prospects who want their business built for them instead of taking action and responsibility for their own success

Claims from the 'free rotator' are false because anyone who has basic math skills can see that any decent income generated by a 'rotator' is impossible
I would also like to mention that as a veteran of the industry, I've seen many many different types of marketing systems come and go.  Marketing systems like the GPS funnel where ridiculous income claims run rampant always cause huge problems for any opportunity, whether National Wealth Center or whatever program, in fact this is what cause regulations and regulatory agencies like the SEC to get involved and why I myself always have an income disclaimer as this is the law to do so.
Believe me, it's much better to be honest and teach people how to build their own business than to make ridiculous claims on how their income is going to grow just for signing up into a 'system'.
Myself and my sponsor when I first got started in the industry created a 'system' and 'co-op' to entice prospects and stated this would help build their business, but they would also need to learn how to build their own business through our training. 
Needless to say this 'system' attracted for the most part 'something for nothing' types who thought they would be making $10,000 monthly just for signing up.  These same types of people also leave a business as soon as they start if they do not get huge immediate results and do not and will not ever understand anything about business and marketing.
This is when I learned a big lesson in the industry and from that point forward always created 'sales funnels' for my members instead of 'systems' for my members to duplicate my success.
'Systems' also create very bad environments within a company because as more 'systems' are created, members of these 'systems' always start cross recruiting and bashing other leaders of systems in an attempt to steal other members from other sponsors.
I do not build a business based on hype and gaining short term income off of people, I teach people how to become great marketers themselves through my training and this is what has caused myself to retire in my early 30's, so you can be the judge.  I teach people how to build long term sustainable real income.
Sustainable real income just like this (click the image for full view):
If you are ready for actual real results then go ahead and click the 'Register Now' button below, I'll see you on the other side…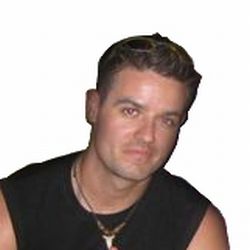 James Matthews
662.750.1029
IDwithJames@gmail.com
www.TheNationalWealthCenterReview.com

Tagged with: gps funnel • gps funnel review • national wealth center
Filed under: National Wealth Center • National Wealth Center Business • national wealth center marketing systems • National Wealth Center News
Like this post? Subscribe to my RSS feed and get loads more!