Exitus Elite Review – Is This the Next Greatest Opportunity?
Tuesday, August 9th, 2016 at 6:40 am
Exitus Elite Review – Is This the Next Greatest Opportunity?

There is alot of 'buzz' going around in the industry right now about a new program called 'Exitus Elite', which is strangely similar to the long term stable opportunity National Wealth Center.
What I am going to do in this review is discuss this new program and share you with the honesty about the hype that goes along with a new program coming out and all the hype that goes along with marketers promoting a new opportunity as well.
In this industry, opportunities like Exitus Elite pop up just about every day, and while I've had huge success with National Wealth Center I feel like I can give an honest review to help people make an informed decision about the 'shiny new object' that is Exitus Elite
So Just What Is Exitus Elite?
Exitus Elite, as explained by the company on the company site, is an online (or offline) business opportunity that has product levels VERY similar to National Wealth Center.
These product areas are in the areas of Marketing, Personal Development, Professional Development, Health & Wellness, etc.
To join the Exitus Elite opportunity, it costs a whopping $1,300 which is a $299 annual admin fee with at $1000 join fee to be able to receive commissions and access the product line within the program.
These products are VERY similar to the product levels within National Wealth Center as you can take the time to read about National Wealth Center's product levels on this site.
The compensation plan behind Exitus Elite follows a 'One Up Pay Plan' which basically means that the first sale is passed up to your referring sponsor, then every sale after that will always come to you.
This supposedly pushes everyone to join and make their first 'qualifying' sale which will result in large commissions for those who can really sponsor into the program.
The Exitus Elite program also offers a 'done for you' complete marketing system within the program that claims that all sales will be done for you…more on this in a moment.
What Is My Honest Review of the Exitus Elite Program?
I'll give my honest review of Exitus Elite here and list within both good and bad sections…
The Good:
Huge Commission Potential; Making $1000 each referral looks great with 100% commission

One Up Pay Plan; unique 1 pass up compensation plan 'forces' referrals to make payment to be able to receive any compensation afterwards

Robust Product line (at least looks that way from what is listed on company site) but unaware of the quality of these products

Has Built in marketing and sales platform for members within the company to use right from the start at no extra cost
The Bad:
Entry fee of $1000 will be way to high for masses of people to join; huge barrier for most to join

One Up Pay Plan with 1 sale being passed up limits sales potential

No way to tell of quality or integrity of product line

Rarely does any built in company marketing and sales platform do any work for members or ever get the results they claim

Alot of Exitus Elite's theme has been done many times before with differing online products, etc.
Honestly Exitus Elite looks ALOT like National Wealth Center, especially the product line.   Also in my honest opinion the limitations of only having $1000 for prospects to join is VERY limiting as most simply cannot afford to join at such a high entry point.
What makes National Wealth Center very unique is that it offers many different levels to join at, from a low $25 all the way up to a $3500 level, so someone can join at a lower level then upgrade for huge commissions instead of just 1 level with Exitus Elite.
This makes National Wealth Center much more appealing to the masses with very low entry point and ability to then take advantage of higher levels and commissions.

National Wealth Center has been a foundation in the online marketing world and will be attempted to be copied because it just simply works and offers anyone, regardless of budget to get started and learn the fundamentals and then upgrade if they wish to do so, which makes the program much more viable.
Also I would like to mention that any new opportunity like Exitus Elite comes out, there will be a ton of marketers trying to get you to join, claiming that the program is the 'easiest thing in the world' and 'you will make a fortune on autopilot' etc. etc. etc.
ALWAYS do your due diligence for any online program and make sure you are joining something that will be here for the long term instead of just 'hype' that always occurs.
National Wealth Center has been here since 2009 (formerly Infinity Downline) and will be here for decades to come and offers anyone the ability to make a change for the better with both time freedom and earning huge commissions.
If you are ready to join an real program with long term results, then go ahead and click the 'Register Now' button below…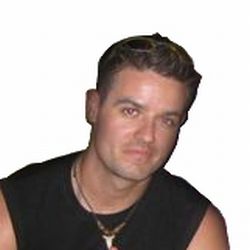 James Matthews
662.750.1029
IDwithJames@gmail.com
www.TheNationalWealthCenterReview.com

Tagged with: exitus elite • exitus elite review • exitus elite vs national wealth center
Filed under: exitus elite • National Wealth Center
Like this post? Subscribe to my RSS feed and get loads more!